Dog Abandoned Outside Shelter With Nothing But A Cardboard Sign
The dog showed every sign that someone had loved her before she was abandoned.
She was gentle, eager to kiss and seemed especially fond of having her chin rubbed.
She seemed to like having her beautiful face framed by human hands.
But after giving so much of her life to someone, it seemed the only sign that mattered was the crude cardboard one she was left with outside an animal shelter in Bossier City, Louisiana.
Advertisement
"Her name is Cookie," someone had scrawled on it.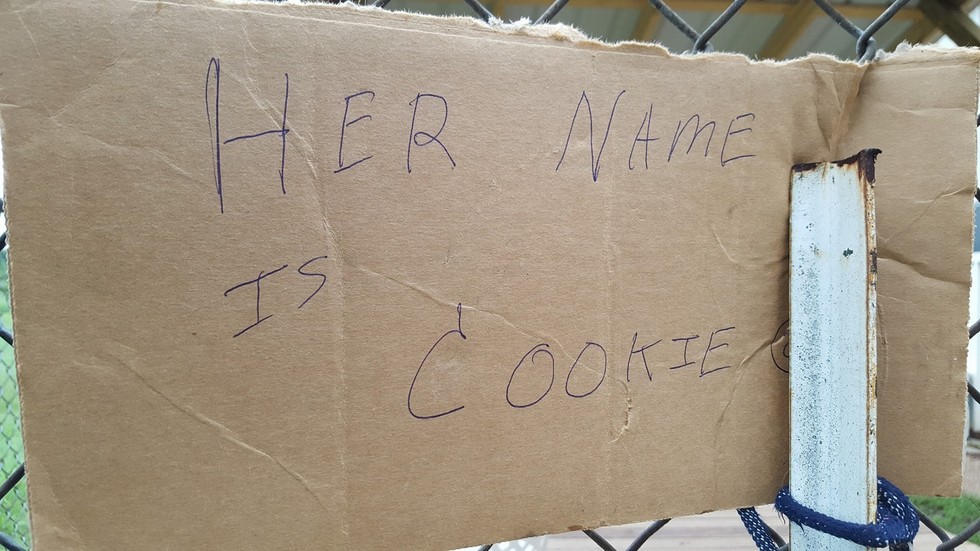 According to a Facebook post, when staff arrived for work at Bossier City Animal Control, they found the dog sitting beside that sign and took her inside.
There are a lot of reasons why people surrender their pets to a shelter. Financial troubles loom largest, with people suddenly finding themselves unable to take care of them.
We don't know why Cookie was left outside of a closed animal shelter. The people who found her could only piece together details.
Cookie is heartworm positive. She's about 6 years old and weighs 45 pounds.
Advertisement
And at some point, she had love in her life.
That much is obvious.
With a little help, she can have that again. Only this time, it needs to be the forever kind.
Think you might want to take Cookie home?
Contact Friends of Bossier City Animal Control through the group's Facebook page.
Watch a video of Cookie below:
Advertisement